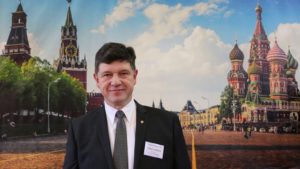 Annual Russian Cultural Festival 2018
The Russian Cultural Festival will be held in Wellington Wesley Halls (75 Taranaki St, Te Aro, Wellington) on the 24th November 2018, from 11 am to 4 pm. It is our fourteenth Festival and we organise it as an event where Russian-speaking people of different ethnicities and cultures would meet each other in an extra ordinary atmosphere of friendship to spread more widely the music, songs and traditional cuisine of their countries.
Wellington Russian Club aims to enrich wider Wellington community with the diverse Russian culture. Annual Festival aims to represent the elegance and craftsmanship of the traditional ethnic costume and especially the expression of the ethnic character through the ethnic diversity and commonness.
For the last thirteen years the Festival proved to be a huge success for people  from different groups and communities.
The Wellington Russian Club organises daytime events throughout the Festival such as : traditional music, dances and songs performances; variety of traditional Russian  folk arts workshops; ethnic food from the Community; traditional Russian and other ethnic games for adults and children; traditional greetings with national Russian and other ethnic costumes and learning basics of the culture.
WELCOME TO THE ANNUAL
RUSSIAN CULTURAL FESTIVAL
Saturday the 24th of November, 2018
11am – 4pm
Venue: Wellington Wesley Parish Hall,
75 Taranaki Street, Wellington
Wellington Russian Club warmly invites you to experience the richness of Russian and neighbouring cultures.
This 14th Folklore Festival brings together the many different cultures to enjoy and share with you their traditional heritage.
P R O G R A M M E
11.00 Open doors
11.30 Official Festival opening
11.50 – 12.35 Concert ("Spirit of Russia" Part I)
13.30 – 14.20 Concert ("Spirit of Russia" Part II)
15.10 – 15.50 Concert (Part III)
16.00 Closing of the Russian Festival
11.00 – 16.00 Musical performers from Wellington, and Auckland.
Come and try a big variety of Russian traditional food. Enjoy richness of Russian art and craft.
Entrance Fee is $5.00 (free for children under 5 years old).
Festival coordinator: Victor Gaiduch
e-mail: wellingtonrussianclub@gmail.com
Come and enjoy this day together with us!